Dhaka, the capital of Bangladesh, is a vibrant and bustling metropolis full of life and energy. With a rich history and culture, this amazing city has plenty of things to see and do. From exploring the ancient architecture of Old Dhaka to trying out delicious street food at Chawkbazar Food Markets or adrenaline-pumping adventure at the country's top amusement park. Today, we'll talk about some of the best things to do in Dhaka city. From history buffs to thrill seekers, Dhaka has something for everyone. So get your bags ready and get ready to see this great city!
Visit Old Dhaka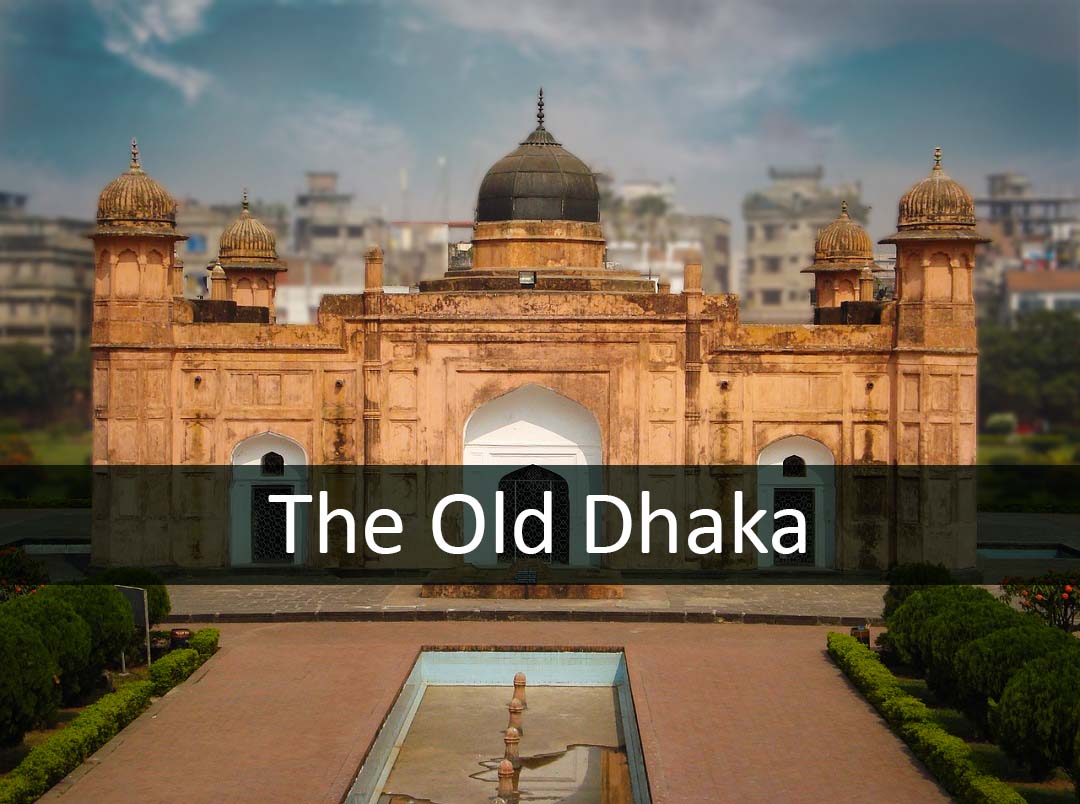 Old Dhaka is a treasure trove of ancient architecture that will leave you spellbound. The area is home to some of the most beautiful and historic buildings in the city. You have to go there if you want to learn about the rich cultural heritage of Bangladesh.
Ahsan Manzil
Ahsan Manzil, sometimes called the "Pink Palace," is a beautiful example of a Mughal building. It was once the home of the Nawabs of Dhaka. The palace has been converted into a museum and houses a collection of artifacts from the Mughal era. It is located at Kumartoli along the banks of the Buriganga River in Old Dhaka. 
Every day except Thursday, the palace is open from 10:30 am to 4:30 pm. On Friday, it's open from 3:00 pm to 7:00 pm. T
The entry fee for locals is 20 taka for foreigners, it's 500 taka.
The best time to visit Ahsan Manzil is during winter, from November to February when the weather is pleasant.
Lalbagh Fort
Lalbagh Fort, another Mughal-era structure, is an unfinished fort that sits on the bank of the Buriganga River. If you want to know more about the fort, its third son, Prince Muhammad Azam, built it in 1678. It's in Old Dhaka's Lalbagh neighborhood. 
The fort is open daily except Sunday from 10 am–1 pm and 1:30–5 pm.
The entry fee for locals is 20 Taka for foreigners, it's 200 Taka.
The best time to visit Lalbagh Fort is during winter, from November to February when the weather is pleasant.
Christian Cemetery
The Christian Cemetery in Wari is another popular tourist destination, thanks to its incredible architecture and serene atmosphere. The cemetery was established in 1720 and contains the graves of many prominent British citizens who lived in Dhaka during the colonial era. It is located on Johnson Road in Wari, Old Dhaka. 
The cemetery is open 24 hours every day. There are no entry fees to visit this cemetery.
The best time to see Christian Cemetery is during the winter, from November to February when the weather is pleasant.
Shankhari Bazar
Shankhari Bazar, one of the oldest areas of Old Dhaka, is inhabited by Hindu artisans who are masters of creating bangles and other items from conch shells. It's located near Chawkbazar in Old Dhaka.
There are no specific opening hours or entry fees for Shankhari Bazar.
However, it's best to visit during daytime hours when shops are open.
Visiting Religious Sites
Visiting Religious Sites in Dhaka offers a profound journey into the city's rich and diverse spiritual history. The Star Mosque and the Armenian Church, each with its unique architecture and historical importance, not only show how people in the area practice their religion and talk about their history, but they are also peaceful places to escape the busy city life.
By visiting these places, tourists can get a real sense of Dhaka's rich cultural tapestry and understand how people of different faiths and cultures live together in the same cityscape. Traveling along this route should be educational and beautiful, showing stories from past times and towns.
Star Mosque
The Star Mosque, situated in Armanitola, Old Dhaka, is not only a religious site but also a testament to the rich architectural history of Bangladesh. Getting there is relatively straightforward as it's a well-known landmark; you can take a rickshaw, a taxi, or walk if you're nearby.
When visiting, it's crucial to adhere to a modest dress code: women are advised to cover their hair and wear long dresses or trousers, while men should opt for long trousers. Although no official guided tours are available, you might find local guides offering to show you around for a fee. 
It's essential to respect the cultural etiquette of the mosque: remove your shoes upon entering and try to avoid visiting during the five daily prayer times to ensure that worshippers are not disturbed.
While in the area, consider visiting attractions like Ahsan Manzil, and Lalbagh Fort, which offer a glimpse into the country's storied past.
Armenian Church
The Armenian Church, also located in Armanitola, Old Dhaka, is a silent witness to the once-flourishing Armenian community in Bangladesh. The church is generally open to visitors every day from 9 am to 5 pm, and while there is no admission fee, donations are always welcome. 
With its two stories, serene graveyard, and tranquil garden, the church offers a peaceful retreat from the bustling city. When planning your visit, check for any special events or services that might restrict tourist access.
While there, take a moment to explore the gravestones in the yard, each telling a piece of the story of the Armenians who once lived there. If you're interested in exploring more of the area, consider a stroll through the surrounding neighborhood, where you can witness the daily life of Dhaka residents and discover some local eateries or shops.
Culinary Adventures at Chawkbazar
Chawkbazar in Dhaka is famous for its fantastic street food. This place has a rich history and is a big part of the city's culture. When Ramadan comes, the market becomes even more lively and busy. Many people, including families and friends, visit to buy their Iftaar, the food they eat to break their fast in the evening. You can find lots of different foods there.
Vendors sell savory items like kebabs, biryanis, and sweet foods like pithas and jilapis. Every stall has something delicious to try. Visitors not only get to enjoy the tasty food but also get to experience the warm and welcoming culture of Bangladesh. It's a place where food brings people together and where traditional recipes are celebrated.
A Day of Discovery at Dhaka University
Dhaka University in Bangladesh isn't just a place for students; it's a beautiful spot for visitors who love exploring exciting places, tasting different foods, and learning about history and culture. Let's see what you can find and do here:
Historic Buildings:

 The university has some old buildings with beautiful designs and exciting stories from the past.

Green Spaces:

 You can relax, picnic, or enjoy being outside in many green areas.

Memorial Monuments:

 You'll find monuments that honor important people and events from Bangladesh's history.

Student Life:

 You might see students around, studying, chatting, and organizing various activities.

Cultural Centers:

 There are places where art and creativity are celebrated, and you might catch an art exhibition or a performance.

The Library:

 The university has an extensive library with many books on various topics.

Art Galleries:

 You can explore art galleries that showcase the artistic talents of students and established artists.

Food Spots:

 Remember to explore the food corners and cafeterias, where you can try out some local snacks and drinks.
Dhaka University is where history, culture, and daily life come together. It's a spot where you can learn new things, see beautiful art, enjoy nature, and try some delicious Bangladeshi snacks! So, if you find yourself in Dhaka, spend a day exploring all the exciting spots at Dhaka University!
Stepping into History at the National Museum of Bangladesh
The National Museum of Bangladesh, situated in Shahbagh, invites visitors to traverse through the rich tapestry of the country's history and heritage. Recognized as one of the largest museums in South Asia, it safeguards a vast collection of artifacts that narrate the tales of ancient Bengal and beyond. From archaeological finds, historical relics, and stunning artworks to enlightening exhibits about the nation's struggle for independence, the museum offers a comprehensive journey through time.
Visitors can explore various sections dedicated to different epochs and aspects of Bangladesh's history, culture, and art. It's a place where the past is preserved, stories of bygone eras are told, and the cultural and historical wealth of the nation is celebrated.
Whether you're a history buff, an art lover, or simply curious, the National Museum of Bangladesh provides a fascinating and insightful experience into the heart of the country's heritage.
A Shopper's Paradise: New Market
Dhaka's New Market is a busy place to shop with something for everyone, making it a favorite spot for locals and visitors. With its wide array of products available at reasonable prices, it's where you can find almost anything you're looking for.
The market has so many cool things to see! You can find colorful clothes, detailed jewelry, and handmade items. They also have electronics, books, and spices that come from local areas. It's like a big, colorful kaleidoscope of stuff, all ready for you to look at.
The atmosphere is always buzzing and fun. You'll hear shoppers and vendors talking and bargaining, trying to get the best deals. There's so much to look at, making it more than just a shopping trip – it's an adventure!
You get to dive into what local culture is like, too. This is the place if you're hunting for souvenirs, wanting to munch on local snacks, or just soaking up the lively energy. New Market in Dhaka promises a fun and real local shopping experience.
The Bangabandhu Sheikh Mujibur Rahman Novo Theatre
The Bangabandhu Sheikh Mujibur Rahman Novo Theatre is a special place where you can learn about space in a fun way. This planetarium in Dhaka uses cool technology to show you the universe's wonders. When you visit, you can see beautiful stars, explore faraway galaxies, and learn interesting facts about space. The theatre shows are pretty and teach you a lot about astronomy and space science. It's an excellent place for people who love freedom, want to learn something new, or want to see a fun and beautiful show. So, if you're ready for an adventure in the stars, the Novo Theatre awaits you!
Amusement Park Adventure
Regarding fun and excitement, the Fantasy Kingdom in Jamgora, Dhaka, has got it all! This popular amusement park is where kids and adults can find something thrilling.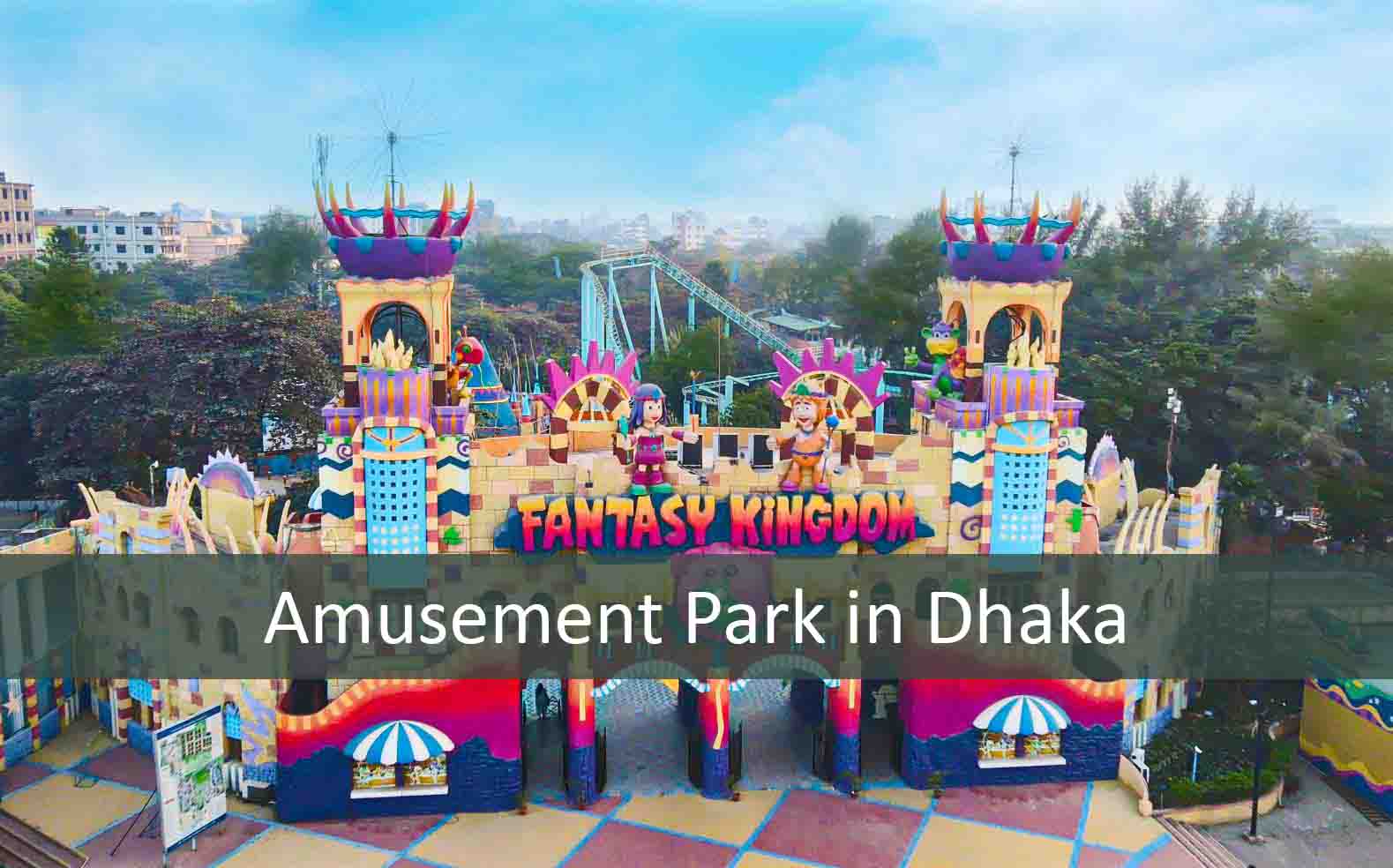 With over 30 rides, a water park, a Go-kart track, and the best resort in Savar, it is renowned as the top amusement park in Bangladesh.
Fantasy Kingdom: The Best Amusement Park in Dhaka
The Fantasy Kingdom is a world in Jamgora, Dhaka, where there is always fun and excitement. It's a place where adventures await visitors of all ages, offering more than 30 rides and attractions that promise a day of joy and thrill.
Operating Hours:

 Fantasy Kingdom welcomes visitors with open arms, typically from 

11:00 am to 7:00 pm

, ensuring a full day of fun and exploration. However, it's always a good idea to check the official website or contact directly for any changes in the operating hours.

Ticket Price:

 The entry and ride fees can vary, so checking the latest ticket prices on the official website is recommended. 
They often have different packages and offers that can give you the best value for an entire fun day.
Location:

 Located in Jamgora, Savar, Dhaka, Fantasy Kingdom is conveniently accessible for locals and tourists. It's a spot where memories are made, from the laughter on the merry-go-round to the thrilled screams from the roller coasters.
Whether planning a family day out or a fun trip with friends, Fantasy Kingdom is the answer. Seeking a day of amusement and joy? This place is a must-visit destination in Dhaka. It ensures smiles, laughter, and heart-pounding excitement from start to finish.
Fun and Learning in Dhaka
Dhaka is a city full of life and stories in Bangladesh. You can see old, beautiful buildings in Old Dhaka and try tasty foods at Chawkbazar. The National Museum of Bangladesh tells stories of the country's past. You can shop for many different things at New Market and learn about stars at the Bangabandhu Sheikh Mujibur Rahman Novo Theatre. For a day of fun, Fantasy Kingdom has many rides to enjoy and one of the must-have things to do in Dhaka. Every place in Dhaka has a special story and adventure waiting for you. It's a city where you can learn, have fun, and make great memories.