The present generation of students relies so heavily on electronic devices for entertainment that they struggle to leave the virtual world and engage with those around them. It is also true that the changing infrastructure of our society does not allow these young minds to explore as much as they used to. But quality entertainment at Fantasy Kingdom can rejuvenate their spirits and expose themselves to a different form of entertainment keeping students far from their mobile phones.
Already known as the most popular destination for recreational activities, Fantasy Kingdom Complex offers not only a dry park section but also Water Kingdom Concord for water rides, Xtreme Racing for go-karting, Heritage Park in remembrance of our history, and Resort Atlantis for relaxing night out experience.
Escape to Fantasy Kingdom Complex: Your Ultimate Adventure Destination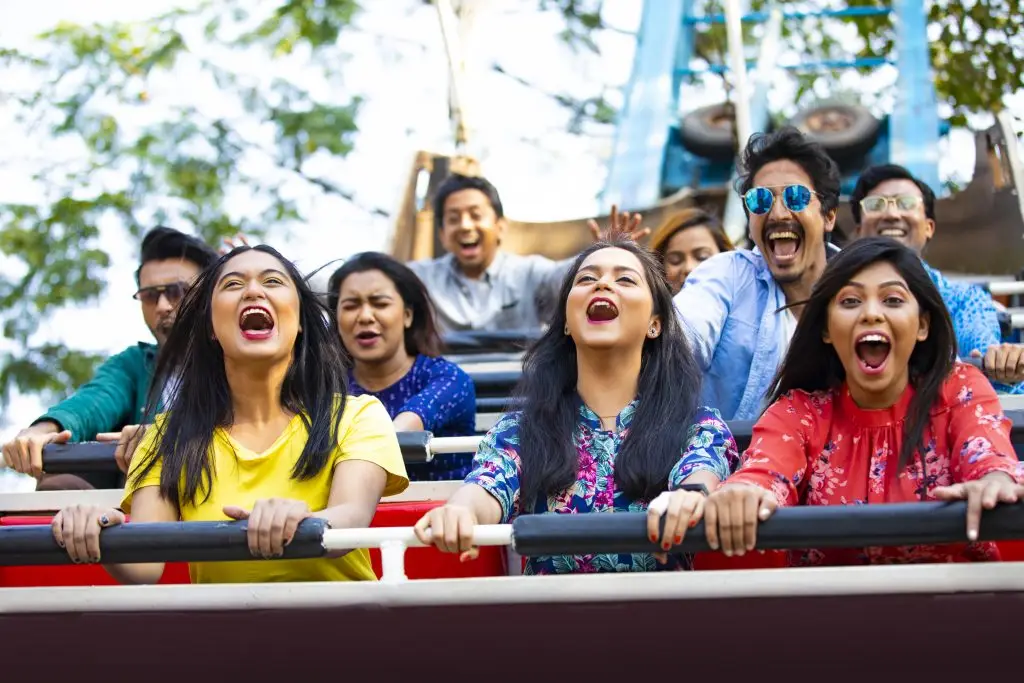 Entangled in the wireless world, we all need a proper break where we can socialize and also have fun. For a chilled and refreshing day-out experience, people living in Dhaka think of Fantasy Kingdom Complex as their first choice. For annual picnics, family day outs, corporate gatherings, or enjoying concerts Fantasy Kingdom is the unparalleled adventure destination on the edge of Dhaka.
Designated as a tourist spot in 2002, Fantasy Kingdom Complex embodies all that one needs to spend a fun day with their favorite people. Starting the day with a bunch of thrilling rides and continuing through the water rides the students can also get access to delicious food items and end the day with a luxurious night's stay here which will surely make them forget about the virtual world they dwell in.
Since its establishment, the park authorities have spread their services through Water Kingdom Concord as a water-specialized park, Heritage Park as a traditional park, and Xtreme Racing as a Go-karting track. The park also offers a 3-star resort called Resort Atlantis where visitors can stay and relax overnight.
Unleash Your Adventure: Fantasy Kingdom Complex Awaits!
What makes Fantasy Kingdom Complex a unique theme park is the comprehensive range of services they provide. The park is well renowned for its adventure rides but there is more on the list. It is the best place for any sort of public gathering or picnic. People choose the spot for corporate meetings, annual picnics, birthday or wedding functions, concerts, etc. To execute them properly they have included facilities like a convention hall, party center, restaurants, and a resort. The park premises are also fit for arranging DJ shows along with BBQ parties.
Serving mouthwatering food from a wide range of cuisines is one of the greatest attractions of Fantasy Kingdom Complex. The authority has built up multiple restaurants and cafes inside the park premises to provide visitors with ample delicious food. There are Lia Restaurant & Convention Hall, Ashulia Castel, Water Tower Cafe, and Aqua Restaurant to keep you entertained with your choice of food.
Any public place for student gatherings requires proper security scrutiny to avoid any accidents. Fantasy Kingdom Complex is the most secure amusement park in Dhaka. With the 24/7 surveillance system, the park authority leaves no stone unturned to keep the park fit for the young generation. The location, attraction elements, weather-friendly structure, security speculation, etc. make the park environment attractive enough for young students to have a pleasant time out of their virtual life on their mobile phones.
Conclusion
Today's students are addicted to mobile phones because they can access numerous entertainment functions easily. Fantasy Kingdom Complex is the only adventure space where they can enjoy quality entertainment and have a fulfilling day. As a result, the park is also extending its wings with Water Kingdom Concord, Xtreme Racing, and Heritage Park. Altogether the park complex has become one of the most visited tourist spots in the present day.