Do you want to escape from the hustle and bustle of the city and have some fun with your loved ones in a safe and secure environment? If so, you might want to check out the safest amusement park in Bangladesh, Fantasy Kingdom, where you can experience the thrill of adventure, the joy of entertainment, and the beauty of nature.
Amusement parks are not only fun places to visit but also offer many benefits for your physical and mental health, such as improving mood, enhancing creativity, strengthening bonds, and creating memories.
In this blog post, we will explore Fantasy Kingdom, the safest amusement park in Bangladesh, and show you why it is the ideal destination for your family's fun escapade. We will also give you some tips on planning your visit, what to expect, and what to do there.
Why choose Fantasy Kingdom as the safest amusement park in Bangladesh?
Fantasy Kingdom is an award-winning amusement park that has been operating since 2002 in Ashulia, Dhaka. It is owned and operated by Concord Entertainment Co. Ltd., a sister concern of Concord Group, one of Bangladesh's leading conglomerates. Concord Group is known for its excellence and innovation in various sectors, such as real estate, engineering, construction, hospitality, and entertainment.
Fantasy Kingdom has a team of trained and experienced staff who ensure that all the rides and attractions are well-maintained and operated safely. Ensuring visitor safety is a top priority at the park, with essential facilities including a medical center, fire brigade, security system, and a comprehensive emergency evacuation plan in place for unforeseen accidents or disasters. Fantasy Kingdom adheres to global standards and guidelines for amusement park safety and quality, including those set by ASTM International, IAAPA, and ISO. Furthermore, the park continually enhances its performance through regular inspections and audits.
Testimonials from clients
Many visitors have expressed their satisfaction and appreciation for Fantasy Kingdom's safety on various platforms, such as Facebook, TripAdvisor, and Google. Here are some of their comments:
"I visited Fantasy Kingdom with my family last month, and we had a wonderful time. The park is very clean and safe, and the staff is very friendly and helpful. We enjoyed all the rides and attractions, especially the roller coaster, the water park, and the heritage park. I highly recommend this park to anyone who wants to have fun with their family." – Mahfuz Rahman
"Fantasy Kingdom is one of the best amusement parks in Bangladesh. It has a variety of rides and attractions for all ages and tastes. The park is very well organized and secure, and the staff are very professional and courteous. We had no issues or complaints during our visit. We will come back again." – Nusrat Jahan
"We had a great time at Fantasy Kingdom. The park is very spacious and beautiful, and the rides are very exciting and safe. The staff are very attentive and responsive, and they always make sure that we are comfortable and happy. We loved the shows and performances, especially the magic show and the puppet show. We also liked the food and drinks, which were delicious and affordable. Fantasy Kingdom is a must-visit place for anyone who loves fun and adventure." – Shafiqul Islam
Fantasy Kingdom isn't just the safest amusement park in Bangladesh; it's also one of the most popular and enjoyable. You can trust that Fantasy Kingdom will deliver an unforgettable, safe, and fun experience.
What do you expect at Fantasy Kingdom?
Fantasy Kingdom is divided into five zones:
Adventure Zone

Entertainment Zone

Heritage Zone

Racing Zone, and

Water Park. 
Each zone has its theme and attractions that cater to different preferences and interests. Whether you are looking for excitement, fun, education, or relaxation, you will find something that suits your taste at Fantasy Kingdom.
In the Adventure Zone
You can experience the thrill of speed and height on rides such as the Roller Coaster, the Flying Carpet, the Pirate Ship, and the Sky Train. These rides will make your heart race and your adrenaline pump as you soar, spin, swing, and zoom through the air.
The Roller Coaster is the fastest and highest ride in Bangladesh, reaching speeds of up to 80 km/h and heights of up to 20 meters. The Flying Carpet is a giant pendulum that swings you back and forth at a 90-degree angle. The Pirate Ship is a classic ride that rocks you like a boat on a stormy sea. The Sky Train is a suspended monorail that takes you on a scenic tour around the park.
In the Entertainment Zone
You can enjoy the fun of games and shows at attractions such as the 5D Cinema Theater, the Laser Tag Arena, the Magic Show, and the Puppet Show. These attractions will entertain you with their immersive and interactive features. The 5D Cinema Theater is a state-of-the-art theater that combines 3D visuals, surround sound, motion seats, and special effects to create a realistic and thrilling experience.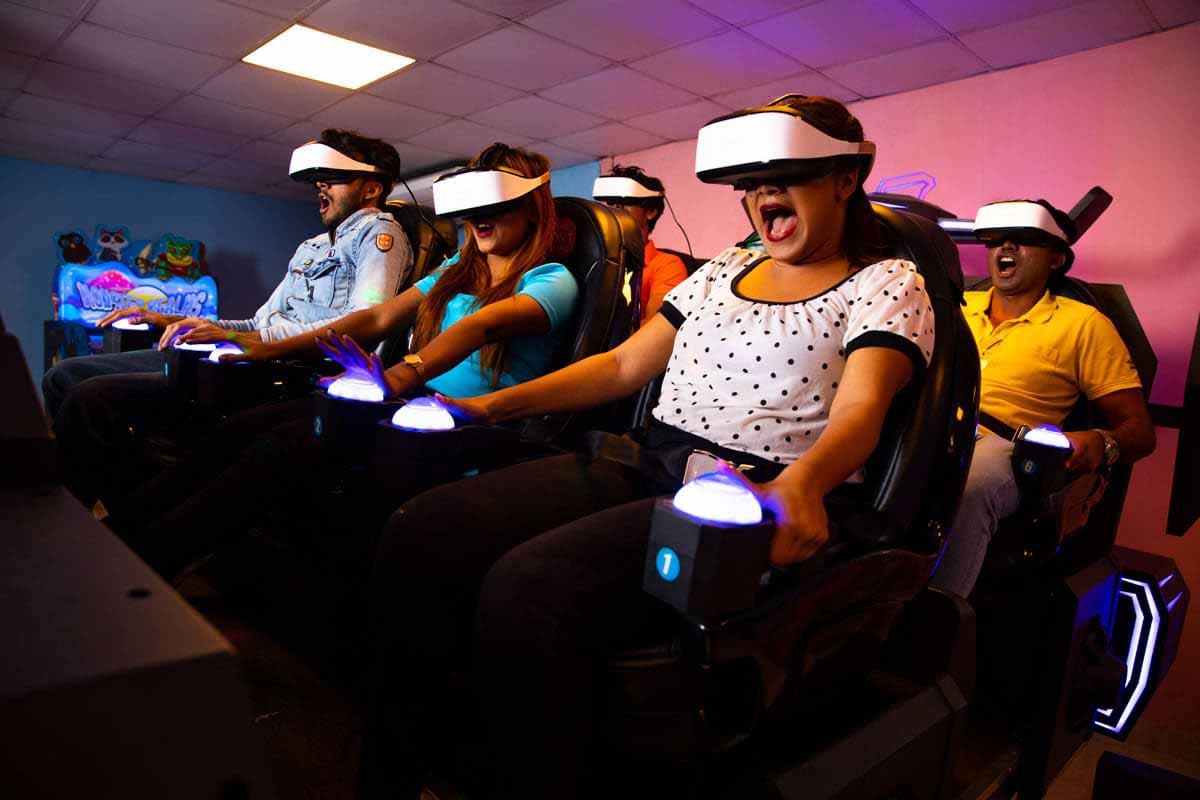 The Laser Tag Arena is a futuristic game that lets you shoot lasers at your opponents in a dark and maze-like arena. The Magic Show is a spectacular show that features amazing tricks and illusions by professional magicians. The Puppet Show is a charming show that showcases the rich heritage and folklore of Bangladesh through colorful and expressive puppets.
In the Heritage Zone
You can explore the beauty of nature and culture at attractions such as the Heritage Park, the Butterfly Garden, the Boating Lake, and the Mini Zoo. These attractions will educate you with their informative and inspiring displays. The Heritage Park is a replica of a traditional Bangladeshi village that depicts the lifestyle, architecture, crafts, and customs of rural Bangladesh.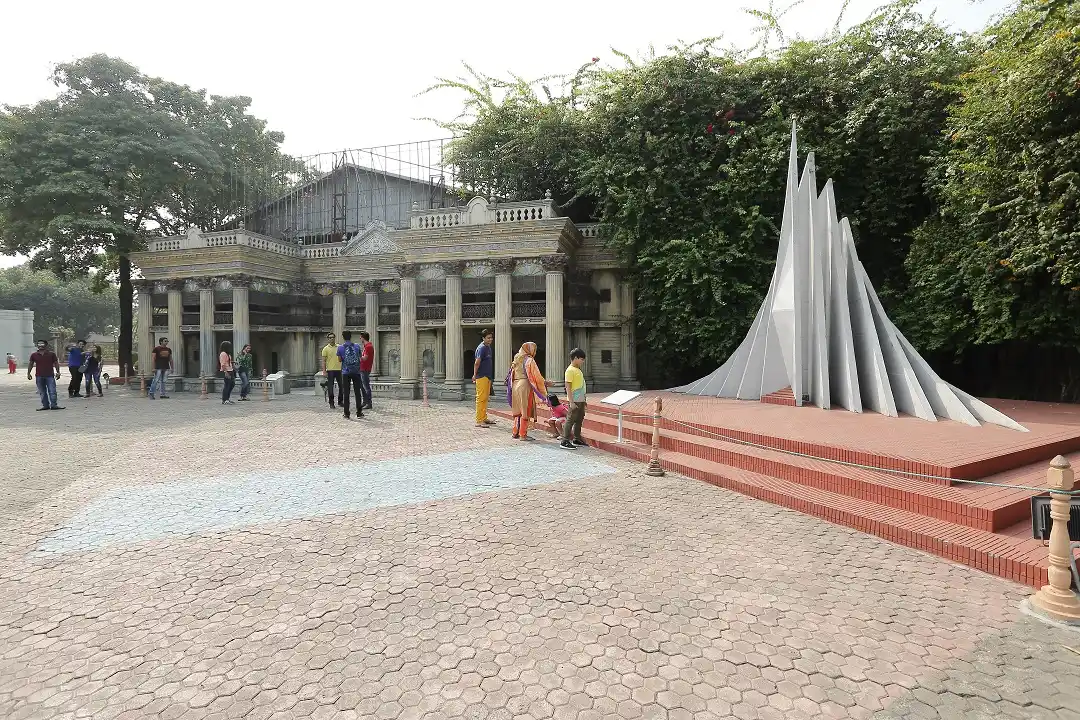 The Butterfly Garden is a serene and lovely garden that houses hundreds of butterflies of different species and colors. The Boating Lake is a calm and relaxing lake that offers boating facilities for visitors who want to enjoy the scenery and the breeze. The Mini Zoo is a small but diverse zoo that houses various animals such as deer, monkeys, rabbits, peacocks, ducks, and turtles.
The Racing Zone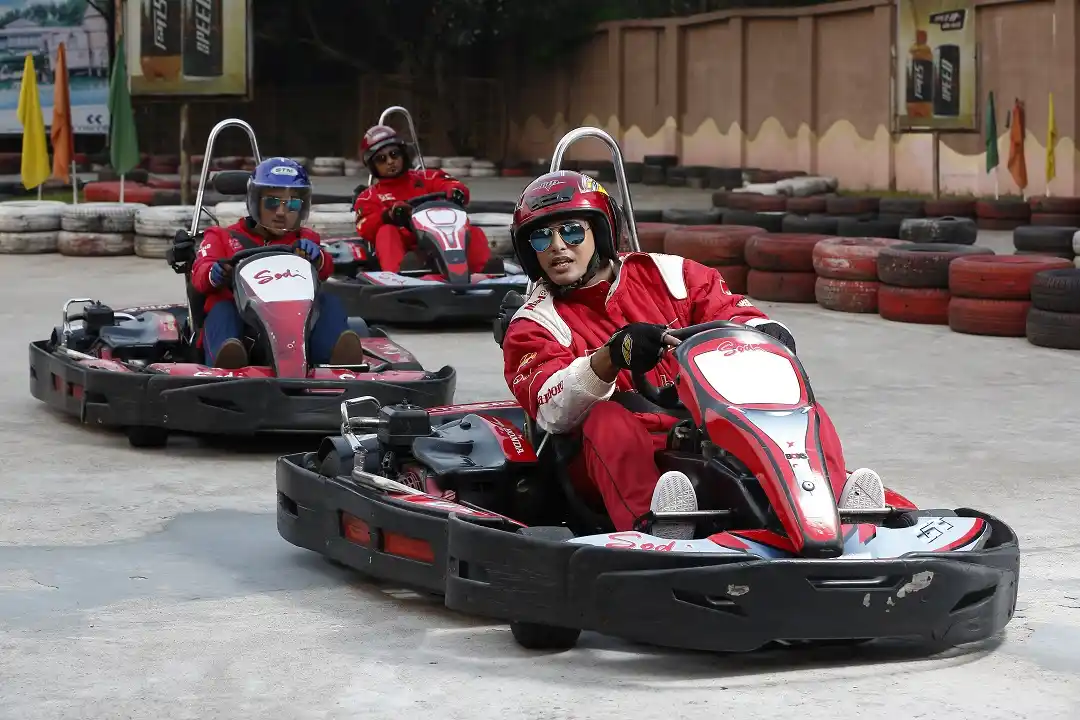 If you are looking for a new and exciting way to have fun with your family, you should try Xtreme Racing Go-Kart, the best go-kart in Dhaka, Bangladesh. Xtreme Racing is a world-class go-kart track that offers you the opportunity to race like a professional driver on a fast and furious course. You can enjoy the thrill of speed, the challenge of competition, and the satisfaction of victory at Xtreme Racing.
In the Water Park Zone
You can cool off and relax at attractions such as the Wave Pool, the Lazy River, the Water Slides, and the Rain Dance in the Water Kingdom Water Park. These attractions will refresh you with their aquatic and fun features.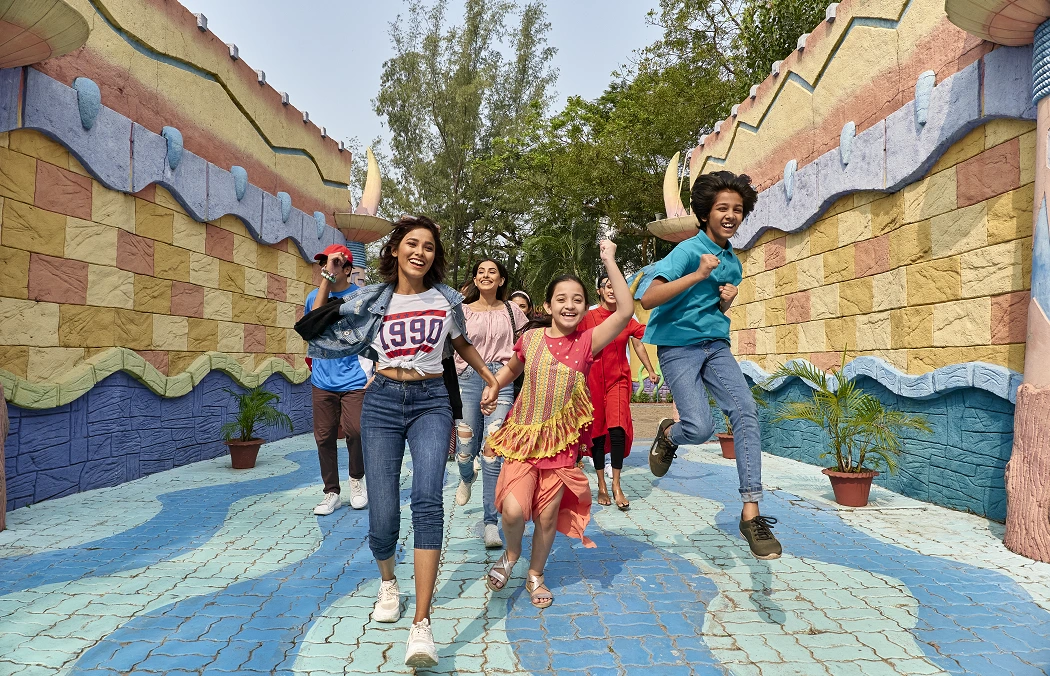 The Wave Pool is a large and lively pool that generates artificial waves for visitors who want to surf or swim. The Lazy River is a long and winding river that flows gently for visitors who want to float or relax. The Water Slides are long, wet slides that plunge visitors into pools of water at high speeds. The Rain Dance is a colorful and lively party with DJ music and water sprinklers.
Fantasy Kingdom also has a variety of facilities and amenities to make your visit more comfortable and convenient. You can find restaurants, cafes, souvenir shops, locker rooms, restrooms, prayer rooms, ATMs, and Wi-Fi zones throughout the park. You can also avail of other services such as photography, first aid, lost and found, baby care, wheelchair rental, and taxi booking. Fantasy Kingdom strives to provide you with everything you need for an enjoyable visit.
How Do You Plan Your Visit to Fantasy Kingdom?
Before you visit Fantasy Kingdom Amusement Park, you should consider some factors such as the timing, the transportation, the tickets, and the packing. These factors will help you have a smooth and hassle-free visit to the park. Here are some tips on how to plan your visit to Fantasy Kingdom.
Timing
Fantasy Kingdom is open every day from 11:00 a.m. to 7:00 p.m. However, you should avoid visiting on weekends and public holidays, as the park can get very crowded and noisy. You should also have a look at the weather forecast before you go, as some rides and attractions may be closed or delayed due to rain or storm. You can check the park's calendar and weather updates on their official website.
Transportation
Fantasy Kingdom Amusement Park is located in Jamgora, Ashulia, Dhaka, which is about 25 km away from Dhaka city center. You can get there by car, bus, or train. If you drive by car, you can take the Dhaka-Ashulia Highway and follow the signs to Fantasy Kingdom.
The park has a large parking lot where you can park your car for a fee. If you take a bus, you can board any bus that goes to Ashulia from Gabtoli or Abdullahpur bus terminals. You can get off at Nabinagar or Baipail bus stops and take a rickshaw or a CNG auto-rickshaw to Fantasy Kingdom.
If you take a train, you can catch the Dhaka-Jamalpur Express or the Dhaka-Mymensingh Express from Kamalapur Railway Station and get off at Joydevpur Railway Station. From there, you can take a rickshaw or a CNG auto-rickshaw to the Fantasy Kingdom.
Tickets
You can buy tickets for Fantasy Kingdom online or offline. If you buy online, you can visit the official website of Fantasy Kingdom and book your tickets in advance. You can choose from different packages and offers that suit your budget and preferences. You can also get discounts and coupons if you are a member of the Concord Club or a partner of the Concord Group.
If you buy offline, you can visit the ticket counter at the entrance of Fantasy Kingdom and pay by cash or card. You can also buy tickets from authorized agents or outlets in Dhaka City.
Packing
You should pack light and comfortable clothes and shoes for your visit to Fantasy Kingdom. You should also bring some essentials, such as sunscreen, sunglasses, a hat, a water bottle, snacks, a camera, a phone charger, and extra clothes. If you plan to visit the Water Kingdom Water Park, you should bring your swimwear, towel, and flip-flops. You should also follow the dress code and hygiene rules of the park.
By following these tips, you can plan your visit to Fantasy Kingdom easily and efficiently.
What to Do at Fantasy Kingdom?
There are many things to do at Fantasy Kingdom that will make your visit memorable and enjoyable. Here are some of them:
Try all the rides and attractions.
Try all the rides and attractions that interest you, and challenge yourself to overcome your fears. If you're an adrenaline junkie, don't miss the Roller Coaster, Bangladesh's fastest and highest ride. For those with a passion for adventure and exploration, the Sky Train offers a scenic tour of the park. And if you're all about water fun, make a splash on the Water Slides, the longest and wettest slides in Bangladesh.
Enjoy the shows and performances.
Enjoy the shows and performances that entertain you and educate you. Magic enthusiasts will be captivated by the must-see Magic Show, where skilled magicians perform astonishing tricks and illusions. If you're interested in culture and history, don't overlook the Puppet Show—a vibrant display of Bangladesh's rich heritage and folklore using expressive puppets. And for those in the mood for music and dance, join the lively Rain Dance, a colorful party with DJ music and water sprinklers that will get you moving.
Explore the park.
Explore numerous captivating and picturesque locations within the park, including the enchanting Fountain of Joy, the whimsical Fairy Tale Castle, the serene Dream Garden, and the mystical Wishing Well. Encounter a delightful cast of amiable and entertaining characters, such as the charming fantasy king, the playful clown, the swashbuckling pirate, and the enchanting fairy. You may even have the opportunity to meet them and capture memorable photos together.
Capture the moments.
Capture your memories with photos and videos during your visit to Fantasy Kingdom. Share them on your social media accounts and connect with fellow Fantasy Kingdom enthusiasts using the hashtag #FantasyKingdomBD. Don't forget to browse the park's shops and stalls for unique souvenirs and delightful gifts to cherish your experience or share with your loved ones.
Conclusion
In this blog post, we have explored Fantasy Kingdom, Bangladesh's safest amusement park, and explained why it's the ideal destination for your family's fun outing. We've also shared tips for planning your visit and ideas for your activities at the park.
Fantasy Kingdom offers adventure, entertainment, and natural beauty, making it the perfect place to spend quality time with loved ones. It also brings physical and mental health benefits, enhancing mood and creativity, strengthening bonds, and creating lasting memories.
It is a place where you can trust that your safety and satisfaction are the top priorities.
So what are you waiting for? Book your tickets now and get ready for an unforgettable adventure at Fantasy Kingdom. If you have any questions or queries, feel free to contact us at info@fantasykingdom.net or call us at 01969-910100.
We hope to see you soon at Fantasy Kingdom, where dreams come true.